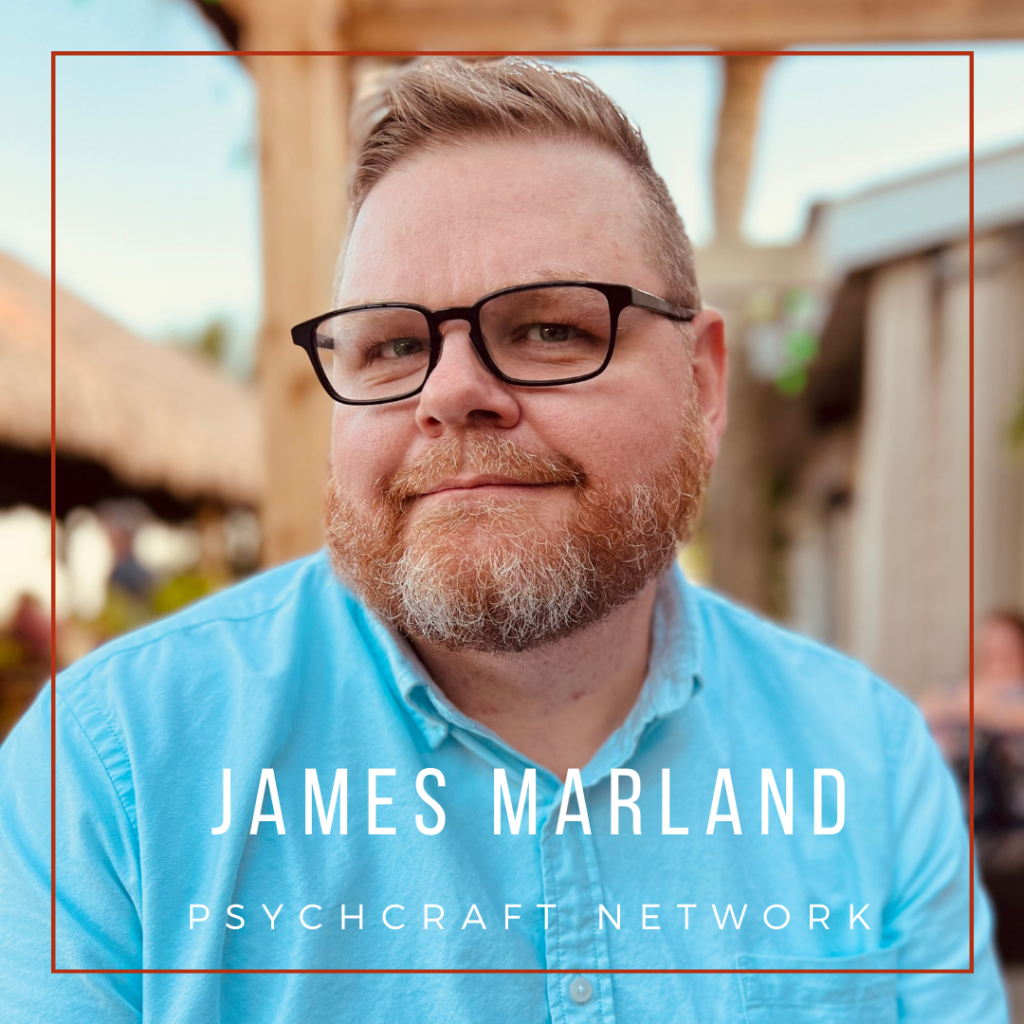 James Marland is the founder of Course Creation Studio. He has a master's degree in Ministry from Lancaster Bible College as well as a Master's of Business Administration from Shippensburg University. He has worked in mental health and social services for the last 18 years. He was a youth minister for two years and spoke weekly to teens and college-age students. From 2019 to 2022 he was the chief operating officer of Moved Forward Virtual Assistants, a company that provided support services for therapists and private practice offices. He is a Faculty Member at Lorman Education Services. James is on a mission to support therapists in creating powerful and profitable online courses. He believes each therapist has at least one course within them. Unlocking that course will help many people and build a sustainable income for the therapist. James believes if you help enough people you will all make it to the top.
James is an avid reader and board game player. He hosts a monthly community game night for the people in his church and town. He still meets regularly with a group of friends he has been playing online games with for the past 7 years. In the summer you will find him at a Pennsylvania State Park campground where he likes to take pictures, hike, and burn things in the fire.
Podcast Link – Comming Soon
YouTube Page – Course Creation Studio on YouTube
Webpage – Course Creation Studio
Teachable School – Course Creation Studio
Kajabi School – Coming soon!