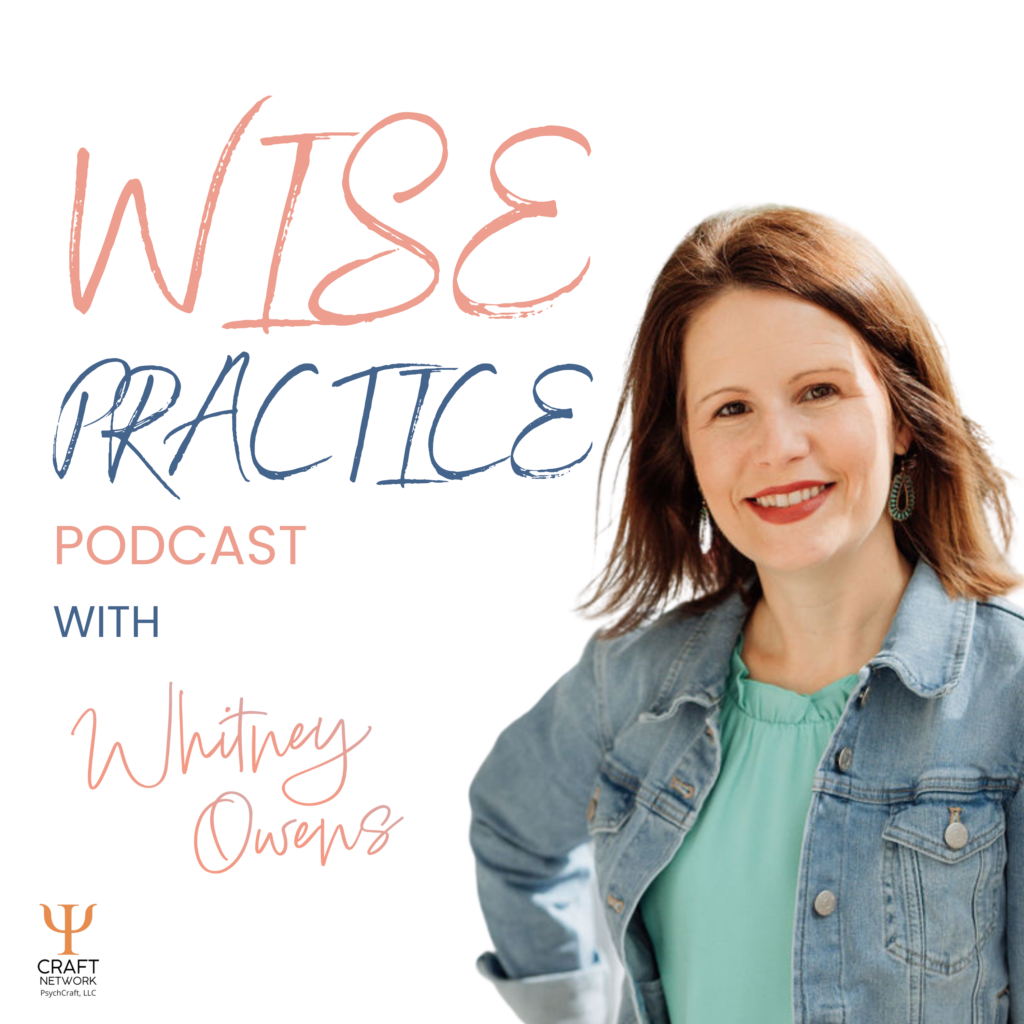 Introduction and Early Years
I am originally from a small town in South Georgia. I am a southern kind of gal, and that is from Valdosta, Georgia. We actually know our town as Title Town USA. I grew up in a wonderful family. I grew up the my two brothers and parents. During my formative years there were some issues that influenced me to become a therapist. I went to the University of Georgia "Go Bulldogs!", and later went to grad school to get my counseling degree.
Faith has always been important
But that being said, faith has always been an important part of my life. Even as a child, we were taken to church as kids. I grew up as a Methodist and I actually still am Methodist and I just can't imagine doing my life without faith. I can't imagine doing my work without faith. I'm gonna guess that you feel the same way or you wouldn't be listening to this podcast.
It's a vital part of our lives, and it has been my entire life. I've obviously had some ups and downs like most people have, where I've questioned my faith. I've wondered about the existence of God. I've wondered how all these things work, but ultimately, I come back around finding that as my solid foundation.
I grew up in a Methodist church, and then when I went to college, I went to the Wesley Foundation, which is the campus ministry for Methodist at the University of Georgia, and had a fantastic experience being there. That was when I started to question my calling, wondering what is my purpose?
What am I here for? What kind of legacy do I want to leave in the world?
Mentors were an important part of my journey. I realized that I wanted to be a therapist. I actually first thought I was going to be, Like a youth minister or do some kind of ministry. I toured a few seminaries to try to figure that out, and it was through that process, but I was like, I don't think that's for me. And my mentor at the time was in graduate school to become a counselor, and that just seemed right in line with my giftings and what I wanted to do. I'd had a lot of people tell me that I had a gift for wisdom and putting things together and words of encouragement.
Deciding to be a therapist
I thought, Okay, I'm going to go to school and become a therapist. And as a therapist I am going to change the world! change the world. Honestly, I probably wanted to give to the world what I wish I had had when I was younger. I decided I wanted to do counseling and had to start picking programs. And because faith is such a vital part of my life, I wanted to go to a program that had a great mix between faith and clinical work.
I went to a small private school called Richmont Graduate University. There's a location in Atlanta and Chattanooga had a fantastic experience in that program. I took the clinical courses alongside some theology courses, and even in the clinical classes, they intermingled theological concepts focused a lot on our own spiritual growth.
I totally changed as a person in the sense of like the way I thought of therapy, honestly, I thought. I was going to fix all my clients and that everyone was going to find Jesus through me and you know, was going to save the world or something like that. And I really humbled myself. One thing that I really walked away from was this idea that it's Christ's work. So that was a great experience at Richmond, and then I moved on. After that and graduated, and I was already married at the time.
Early Career
We moved to Denver while my husband was in seminary. It is a fantastic place to be. In fact, there's no roaches, hardly any mosquitoes. The weather's wonderful, and we had such a great experience there. So, I worked at a psychiatric hospital. It was the only place I could find a job while he was in seminary, getting his master's at Divi. And so, I worked there for four years.
Talk about hitting the ground running after graduating! I was training hard, earning my hours, seeing all the things, and it was a great experience for me. I felt like it was foundational for my clinical development and ability to take on the hard stuff and move on. I had some great friendships from there.
After that my husband applied for jobs and he ended up getting a job here in Savannah, Georgia. If you haven't heard of it, you need to look it up. It's a fantastic place to live. My husband said, "Boy, if we can live in Denver and Savannah in our lifetime, we're doing pretty good."
We live in Savannah, Georgia. I've been here since 2014. When we got here my husband started working at a Methodist church. I didn't know what I was going to do. I applied for as many jobs as I could. I thought that having worked at a psychiatric hospital, they have a sister facility here. I thought maybe that would work out. But they never offered me a job. Come to find out they were just disorganized! They did not see my information.
God has a way of working things out
But doesn't God have a way of working things out. Because I didn't get a job there. I looked at the other Christian places in town. When I moved to Savannah, I posted on social media. A friend of mine from graduate school was from here and he saw it and he contacted me.
His name is Jimbo. So, Jimbo and I got lunch, and he is an amazing guy and we realized that we both had similar views of clinical work and of our faith-based work. And he was looking for an opportunity to get some separate space from where he was. And he said, "Let's do this together."
We opened an office space and I thought "This is great." We partnered with a church that was right here by our office, and we rented an upstairs floor of a beautiful historic blue building here in a very well-known area in Savannah. It's in the midtown or in between downtown and midtown area. That's how I started.
Unfortunately, with the transfer from Denver here to Savannah the state of Georgia did not recognize my license. I applied and tried to get it. They wanted me to go back and get supervision. I had to go back. They required a whole additional year of supervision, even though I'd already met all the requirements for the state of Georgia.
I could not take insurance in my practice. I had to take cash. Which is what I had been doing when I had a private practice in Colorado. It wasn't all that different, but I was very nervous about living in a new place, not having a lot of connections, and now trying to build a cash pay private practice.
Thankfully Jimbo was a big help to me at the beginning and slowly started building a case. During this time, I had my second child while running my private practice. I was always working very part-time, maybe 15 to 20 clients a week. We weren't like making bank or anything, but it was enough for my family.
Now the practice is growing
I had my second baby in 2016. Those were my two girls. Then I came back from maternity leave and the practice was just growing. Word of mouth was spreading. I did create my website back then. It was okay. I was always like laughing when people would call and be like, "Oh my gosh, Whitney, your website's great." And I'm like, "Seriously?" I made that. It's not that great. Later, I had someone create a website for me and then that really helped.
So with all the great word of mouth I started running a wait list. I'd sit at my desk and I'd have that post-it note of all those names, trying to fit people in, filling in openings.
It was stressful time. There were so many things going on. I didn't really know what I was doing. It was at that point I decided I really need a coach. I need someone to help me do this. And around that same time, I started feeling kind of an urgency (or maybe leaning of the spirit, however you want to call it) to start a group practice.
I was nervous, I was unsure. I didn't know my next steps. I really knew that I needed to start a group practice, and I knew that hiring a coach was going to be part of that process. So of course, I tried to run away from that as much as I could. Just like Jonah did and repeatedly. I ended up hiring a coach. I was looking for someone with a faith-based component to the way they did their coaching, and I could not find that out there. Eventually I ended up hiring someone that wasn't necessarily a faith-based coach, and it was super helpful in me starting my group practice.
I participated in coaching for two years. This gave me a really good foundation in my group practice. I'm just here to say, if you are thinking about starting a group practice, and if you've ever thought about coaching, that is the time to get coaching. There's a lot of times in your practice you can get it, but when you start a group practice, you do not want to make mistakes and later down the line regret it.
Its time to start a group practice
I knew "I'm definitely going to start a group practice." So, I hired my first clinician in January of 2000. I hired my second March of 2018. It was a contractor model because at the time that seemed like the easiest thing to do. No one was really talking about W2 employees back then. By the time I got to November, I lost both of my therapists, for different reasons.
But I can tell you that losing those therapists was so discouraging. It made me rethink my decisions to start a group practice and my calling to it. I thought to myself, "If I start a group practice, not only will I financially help myself and my family, but I can provide more quality care in the city, and that is so important for clients." So in November of 2018, I hired my first W2 employee, Lisa, and she is still with me today. It'll be four years next month. So, I'm just really grateful for her. She's so fantastic. She's really walked the journey with me. Then I hired my next W2 employees. I hired two more employees just three months after that.
Blessed
I'm sitting at three or four clinicians and it was a lot of extra activity and work! I did not have an assistant. I was taking all those calls myself and that was just craziness.
I've learned a little bit about the importance of hiring an assistant. I hired an assistant in July of 2018. She was with me as well and was a huge support for many years for me as I was growing my practice. I started hiring clinicians and it's really gone from there.
I've been super blessed, and God has done so much in my own life through my practice. I feel like being a leader is an opportunity for us to be changed. Serving is just a wonderful experience and it's very humbling.
Present Day
So here, I'm recording this podcast, October 2022. Watershed Counseling currently has 11 therapists and two admin staff. I still am a private pay faith-based practice. We are like family. We love being together, and as you join me on this podcast, I will tell you tons about my practice because I couldn't be happier.
I love all of them. I love the work we do and all the fun things we do. In fact, just in two weeks from today, we're going to do our murder mystery night where we hang out at our building. Honestly, because it's a really cool building. We're going to do different characters and have a dinner, and we have to figure out who the murder is. It's really fun to see therapists dress up and be silly.
We have expanding our therapy space over the years. At first I was in two offices. And then we expanded to the downstairs of the building when someone moved out. And then recently we expanded to a building next door. I technically have three addresses, but it's two buildings right beside each other. We have 12 offices.
Whitney Owens Consulting Begins!
As I kind of was growing my practice, I was really feeling a tug, just kind of the same way I did to start a group practice to do consulting for faith-based practice owners. And yet again, it was something that I really ran away from because in my mind there's so many consultants out there doing this work. And let me tell you what seemed like a lot of work, starting a consulting business. I was not looking forward to creating another website, doing all the things that needed to be done.
In 2019 I ended up started doing some consulting as a contractor under another organization. And I did that for several years and I actually had a podcast through that called The Faith and Practice Podcast, which you maybe have heard me on. So, if you did, well done Gold Star for you. And now you found me on this podcast. So now you get to hear me again cuz I'm back. There's my shout out for the Faith and Practice podcast.
I ended up leaving that organization in April due to some differences in values and kind of direction that I wanted to go in. And now I am officially Whitney Owens Consulting and doing a separate thing.
I want to share a little bit about that experience of deciding to become a consultant. I was on a walk and just looking at the water, the mountains, and all the beauty. I sensed this grandness and bigness. I don't even have a good word for it. It was just overwhelming to see this and be humbled by it. And it was at that moment that I really felt impressed on my heart. The story of Mary and Martha, and I am a Martha. I am busy doing all the. And I was reminded of the part where Jesus says, "You know, Martha, you're doing all these things, but Mary is doing the greater thing." Now in that story, the greater thing that Mary is doing is sitting at the feet of Jesus.
But I think that the Lord has a way of taking passages, scriptures, things people say, and impressing them on our hearts and new ways for things he has for us. And it was impressed on my heart that I was spending so much time thinking about my practice, that what I really needed to be doing was consulting faith-based practice owners.
I am honored to be a part of the journey with each of you. As I have the opportunity to work with each of you, you have the opportunity to do great things. For example, I know someone who just recently was starting a course for women with anxiety, with faith-based background. There are other faith-based people doing amazing courses, summits, cool stuff.
Moving Forward with Whitney Owens
So let me share a little bit about where I am now. I have Whitney Owens Consulting. I am going to be hosting a summit in October of 2023 for faith-based practice owners. I would love for you to be there. We're going to have things specifically focused on you. It's going to be basically business consulting, with a twist of faith. I just think there's so something so valuable when I'm in a group of faith-based practice owners and we feel comfortable talking about Jesus. We could talk about the ways we see God move in our lives. That's not always as acceptable in other places. I want to create a community where you feel accepted and loved without judgment to be able to talk about the way that God is moving and the things he's doing in your life.
I also run a membership community called the Wise Practice Community or Wise Practice Membership. So you can learn more about that on the website as well.
So here it is. And I really appreciate that you're along with me for the journey.
If you want to get in touch with me, remember my email. It's whitney@whitneyowens.com.
You could also find me on Instagram, Whitney Owens Consulting. You find me on Facebook. I have a group for faith-based practice owners that's totally free on Facebook. You can connect with other faith-based practice owners, get resources, and ask questions. I'm active in that community. I'd love to hang out with you in there.
And remember, if you listen to this episode (or reading this blog!) and you're thinking, "Whitney's awesome, I want more people to hear about this podcast" please give me a rating and a review. I personally go on there and read those. They mean the world to me, and I would love to hear from you.